posted September 3, 2023
Food & Beverage Director
Job Description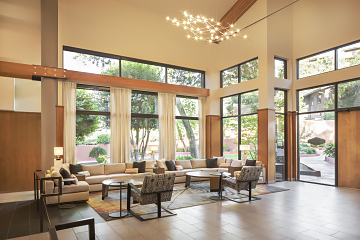 The Director of Food & Beverage is responsible for coordinating, supervising, and directing the property food and beverage operation, while maintaining a profitable F&B department and high-quality products and service levels. The Director of Food & Beverage is expected to market ideas to promote business; reduce employee turnover; maintain revenue and payroll budgets; and meet budgeted productivity while keeping quality consistently high. The Director of Food and Beverage will be responsible for the oversight of SaltRock Kitchen, in-room dining, the Pool Bar, and banquets and catering events. The Director of Food and Beverage will report directly to the General Manager and will oversee the leadership team of the Food and Beverage department, including the Executive Chef.

* Guide and inspire exceptional team performance and mentor managers, supervisors and team members in the Food & Beverage Division
* Build team capability, knowledge and resources to meet short and long term business objectives
* Mentor, train and coach team members, oversee new hires and track team training
* Manage operational coverage, work load and resource distribution within and across teams
* Interview, hire and coordinate succession planning of staff
* Manage vacation, payroll and other
* Monitor and evaluate team performance
* Oversee the efforts to ensure service standards are consistently met and exceeded
* Enhance services and standards for the Food & Beverage Division
* Accountability for P&L in the Food & Beverage Division
* Instrumental in attracting and retaining loyal guests through close working relations with Sales & Marketing
* Anticipate future guest trends and align services offered in the Food & Beverage Division
* Develop innovative solutions to enhance communication of guest and service information
* Trouble shoot in complex service situations
* Oversee the facilitation of the Guest experience to exceed the expectation of a luxury hotel
* Plan and prepare with team for guest reservations and coordinate unique requirements, to meet the guests needs, pace and degree of personalization
* Identify, customize and deliver individual guest requirements.
* Ensure effective hosting of the guest experience -- Greet guests upon arrival and departure; engaging with guests to ensure guest delight
* Provide sincere communication and demonstrate a genuine desire to serve
* Maintain contact with loyal guests and win disengaged guests back
Desired Qualifications
* At least 6 years of progressive experience in a hotel or a related field; or a 4-year college degree and at least 3 years of related experience; or a 2-year college degree and 4 or more years of related experience.
* Must have knowledge of F&B preparation techniques, health department rules and regulations, liquor laws and regulations.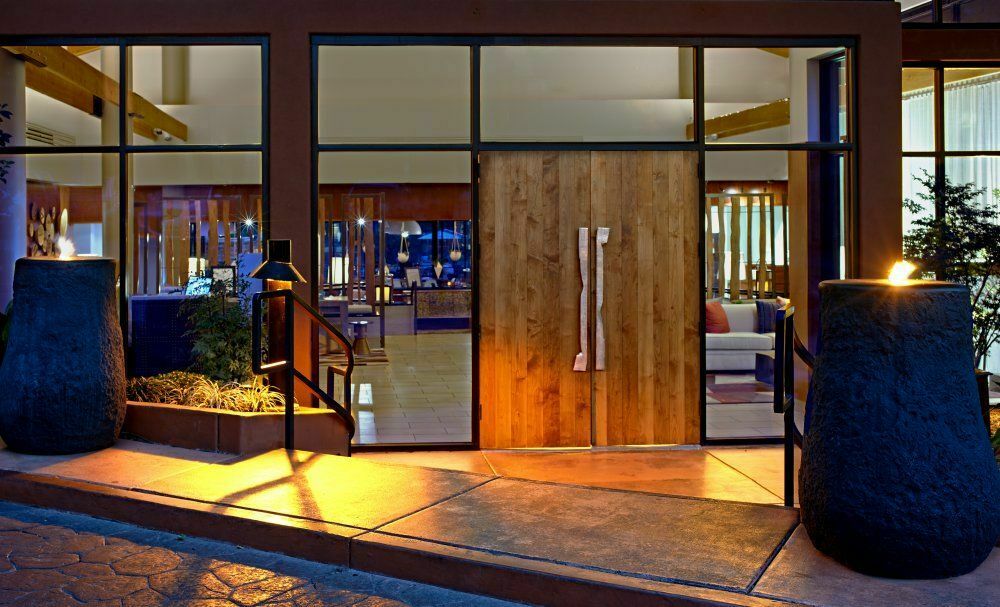 Compensation
Amara Resort and Spa is owned and operated by Northwood Hospitality. We offer a comprehensive benefits package including medical, dental, vision, an employee paid life insurance policy, employer paid short-term and long-term disability coverage, and additional supplementary insurance plans. Northwood Hospitality sponsors a 401k plan with a company match. At Amara, we believe it is important to have a work life balance. Full-time, eligible employees accrue vacation time, sick time, and are eligible to receive holiday pay. As a part of Northwood Hospitality, team members are eligible to receive discounts at other properties within the portfolio. Each and every day a team member arrives to work, they can expect a delicious, chef curated lunch provided free of charge. We believe our team members are empowered to act and make the right decisions. As such, we are committed to the growth and professional development of our team.
About Northwood Hospitality
At Northwood Hospitality, we understand that our people are the hallmark of our success.
Integrity: We are honest, fair, accountable and respectful.
Collaboration: We are better when we are together.
Leadership: We are empowered to act and make the right decision for our guests and our business.
Passion: We are passionate about hospitality and serving our guests with pride.
Balance: We are focused on a balanced approach for our teams, families and communities.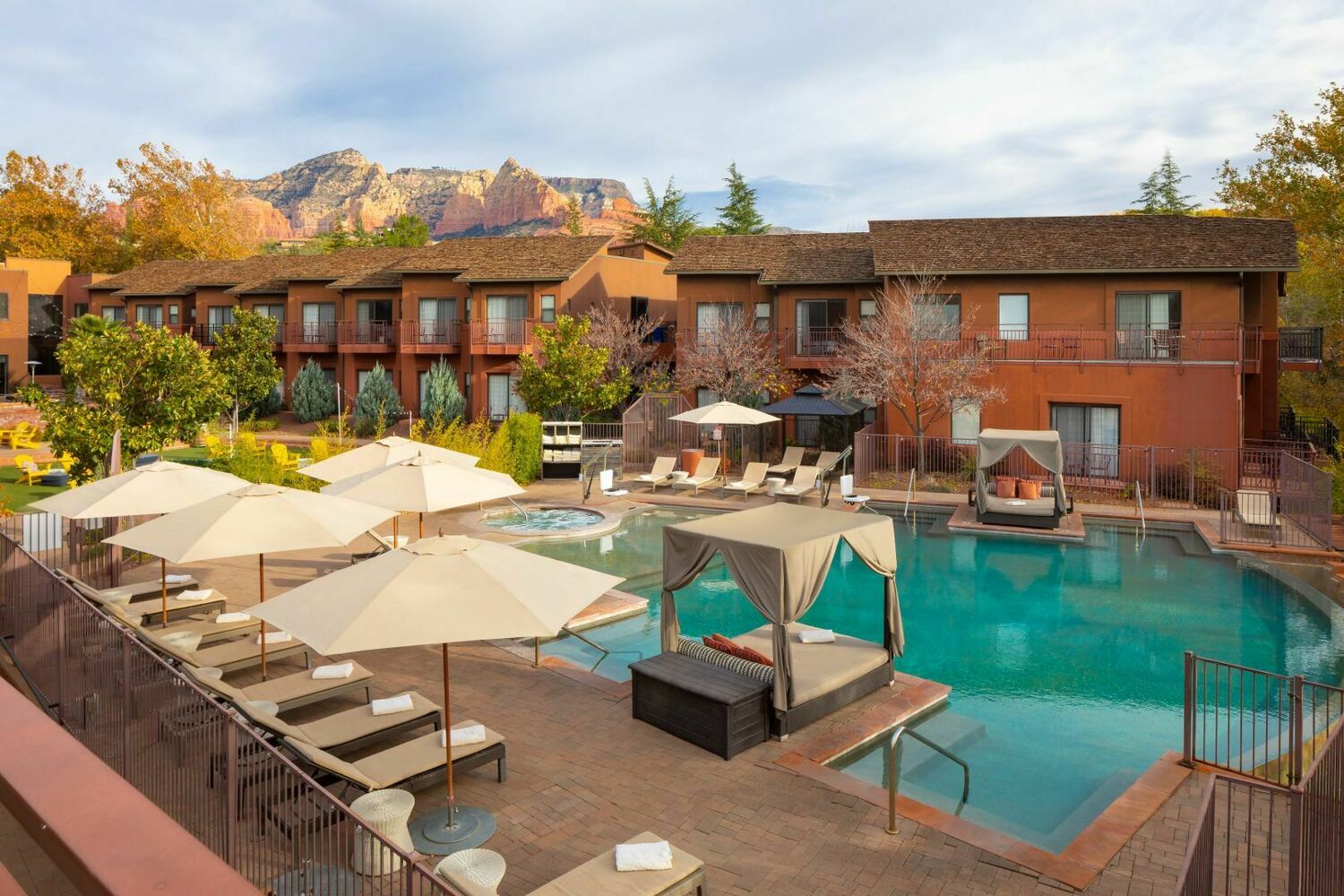 We believe people are the most important assets.
We understand the heart of our business is our team members.
We believe in personal empowerment.
We are driven in developing our talented teams.
We accept personal responsibility for our actions and results.
Amara Resort and Spa
100 Room Hotel
DISCOVER A LIVELY BOUTIQUE RESORT IN SEDONA

An experience unlike any other
Calling all outdoor-loving extroverts who need to unwind: Amara Resort & Spa is a unique combination of social hub and private refuge. Located at an elevation of 4,500 feet at the foot of vibrant Uptown Sedona, we put you within steps of eclectic shops, lauded dining and fine art galleries. Al fresco pursuits are also close by: golf, hiking, paddling, hot air ballooning and more. You can even borrow one of our mountain bikes to hit the trails.
When you return to our hidden retreat, you'll find many temping ways to decompress and unwind. Bask in the sun at our infinity-edge pool, enjoy a heavenly massage at the Spa, compare notes with fellow hikers on the courtyard or take in a nightcap while cozying up to one of the outdoor fire pits under the stars.
Welcome to your Sedona dream come true. 
---

100 Amara Lane
Sedona, AZ 86336