The London West Hollywood At Beverly Hills
THE LONDON WEST HOLLYWOOD EXPERIENCE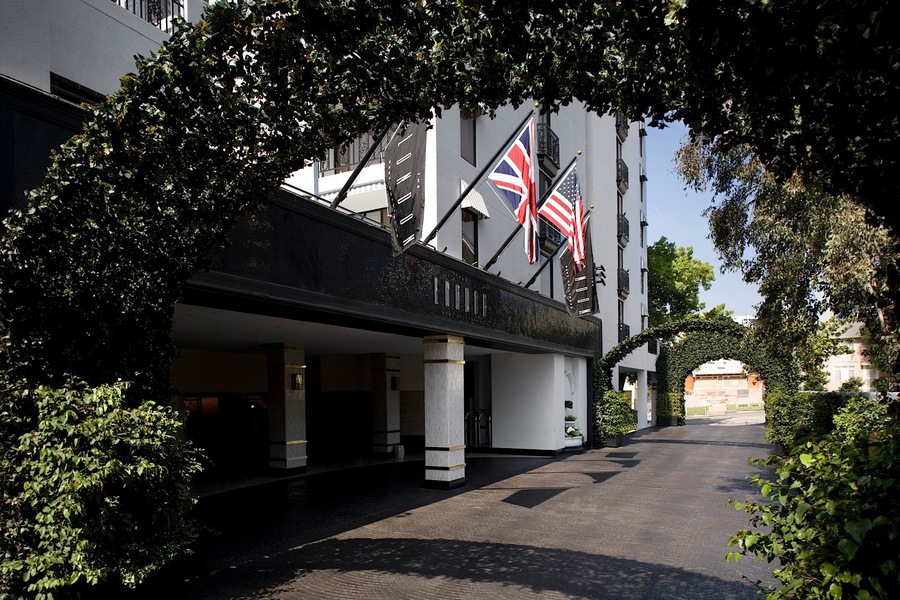 In a city where everyone has a concept in development it will be brilliant to check into a hotel that has only one focus – you. The London West Hollywood brings you smooth glamour (with the right touch of glam), luxuriously large open floor-plan suites, exquisite food and drink by Gordon Ramsay, breakfast every morning, and uncanny and intuitive service that never intrudes, with the Sunset Strip at your doorstep and Los Angeles encircling you.   
YOUR PERSONAL L.A.
Build your own itinerary. Start your day with a trip to the Breakfast Table, filled with complimentary morning delicacies and specialty coffee. Spend a soothing day at our exclusive rooftop pool. Catch a sold-out show at the Hollywood Bowl. Revel in VIP treatment at one of Hollywood's hottest A-list nightclubs. Shop Beverly Hills on the famed Rodeo Drive, or cruise down Mulholland Drive's fabled winding ridgeline road in a cherry red convertible. Our L.A.-expert concierge makes it happen, assisting you with all arrangements and access.
Orchestrated by famed interior designer David Collins Studio, The London West Hollywood is destined to become your 'private residence' in L.A. In Collins' unique, imaginative and refined style, English country flirts with California sun and dances with Hollywood's Golden Age. Cosmopolitan chic is subtly woven into every aspect of the hotel – from the grand lobby and whimsical Gordon Ramsay at The London West Hollywood restaurant, to a garden-inspired pool deck and private terraces inviting complete accessibility to Southern California's ideal climes. The London West Hollywood is elegance custom-made for the Southern California lifestyle.
EXPERIENCE CALIFORNIA COSMOPOLITAN
Combining sexy refinement of Beverly Hills with the allure of Hollywood, The London West Hollywood offers a truly incomparable experience. Richly appointed by renowned interior designer, David Collins Studio, our 200 spacious Hollywood hotel suites are setting a new standard in modern comfort. Feel welcome at every turn with unpretentious, seductive style. Acclaimed chef Gordon Ramsay makes his West Coast debut at The London West Hollywood, with his signature Gordon Ramsay at the London West Hollywood restaurant and exclusive in-suite dining. 
INCLUSIVE EXCLUSIVITY
Escape to where Hollywood glamour and Beverly Hills elegance comes together for a striking new cosmopolitan vibe and ease – The London West Hollywood – fashioning a new look and feel on the legendary Sunset Strip